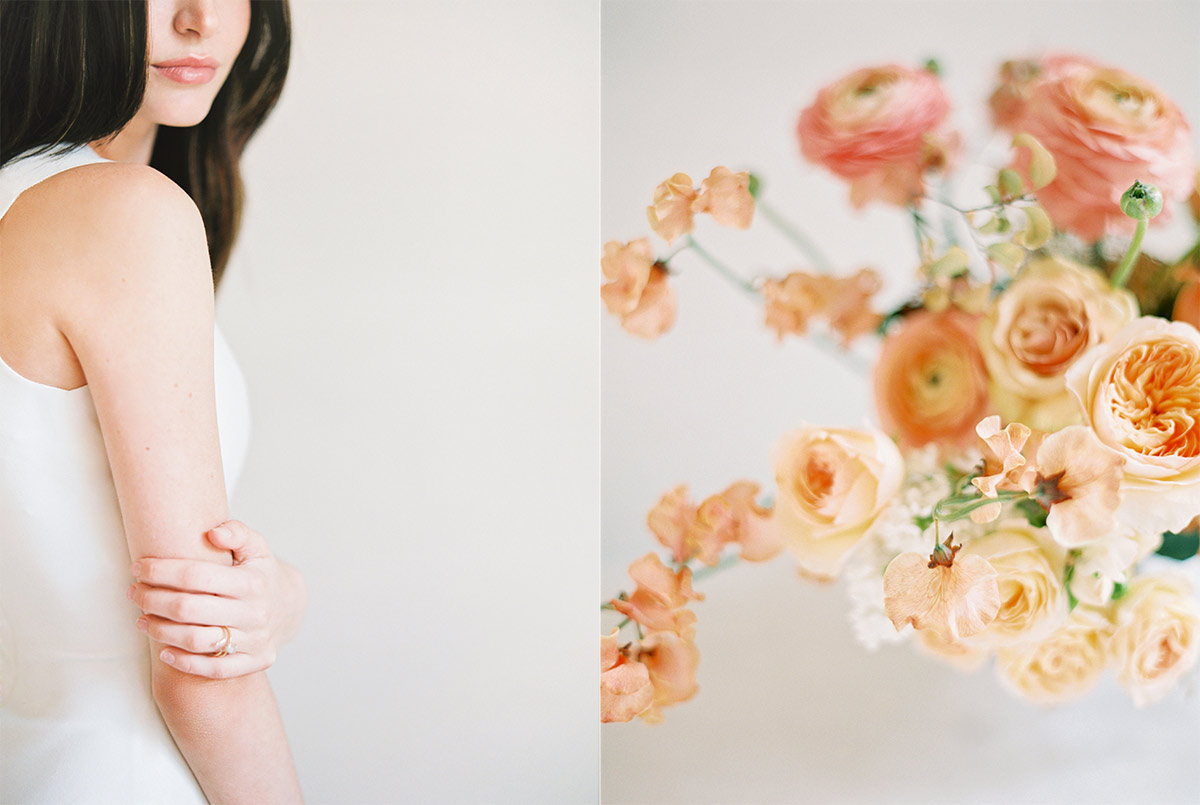 From florist Asha of Wilder Floral Co: "When the fabrication of the 'brown sweet pea' was unearthed, it was impossible to not be in awe of it's refreshing new uniqueness. The rosegolden coloring became the seed for new inspiration. With this, the myth of our angelic bride was written and everything she touched became guilded in rosegold; defining the pop of our palette as tarnished, brassy and rose golden.
Amanda created the perfect glowy, ethereal look for our divinely dressed model Paden, in a minimal white dress by Solace London.
From the modern ring stack by Alexis Russell, to the golden leaves and rosegolden sweet peas in her hair, we created a modern Grecian Goddess. Touches of marbled golden silks, brass tealights and taper holders all added to the overall story."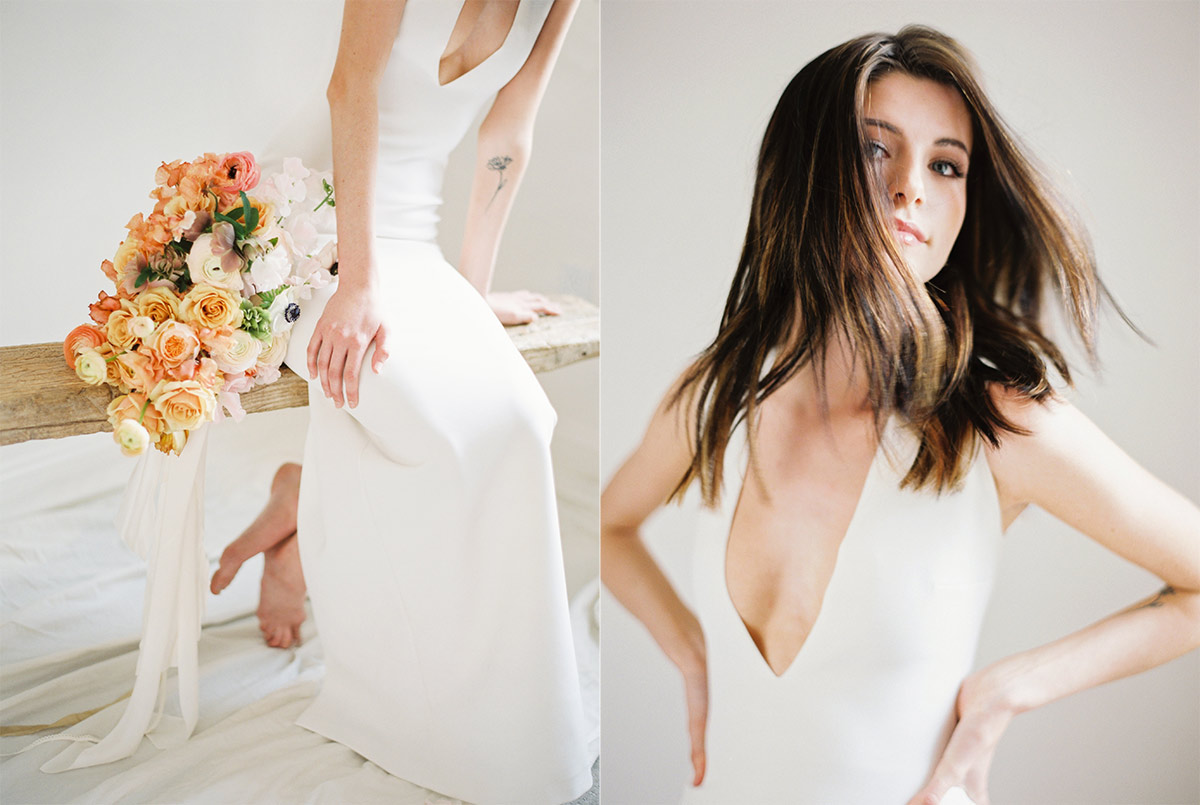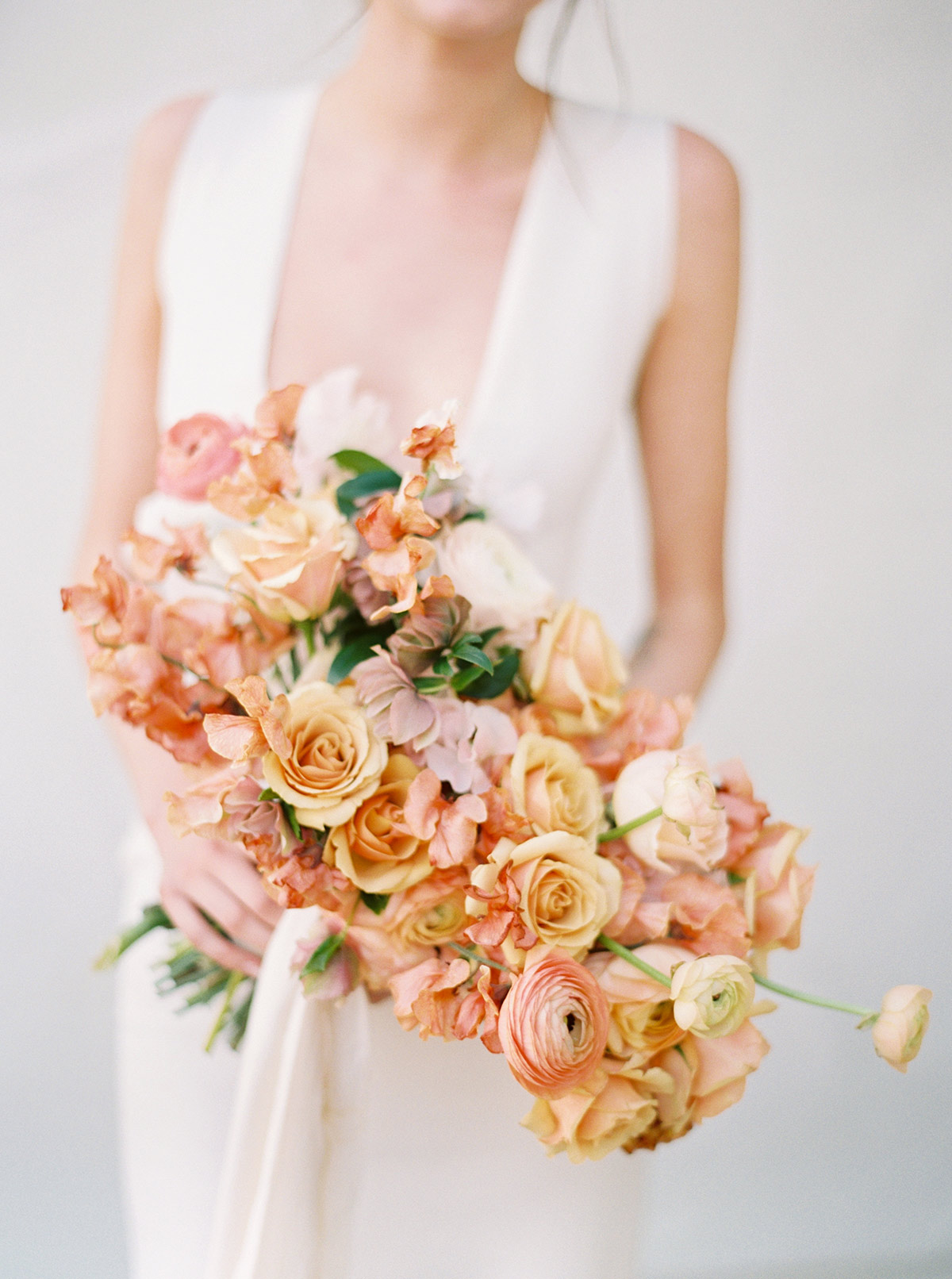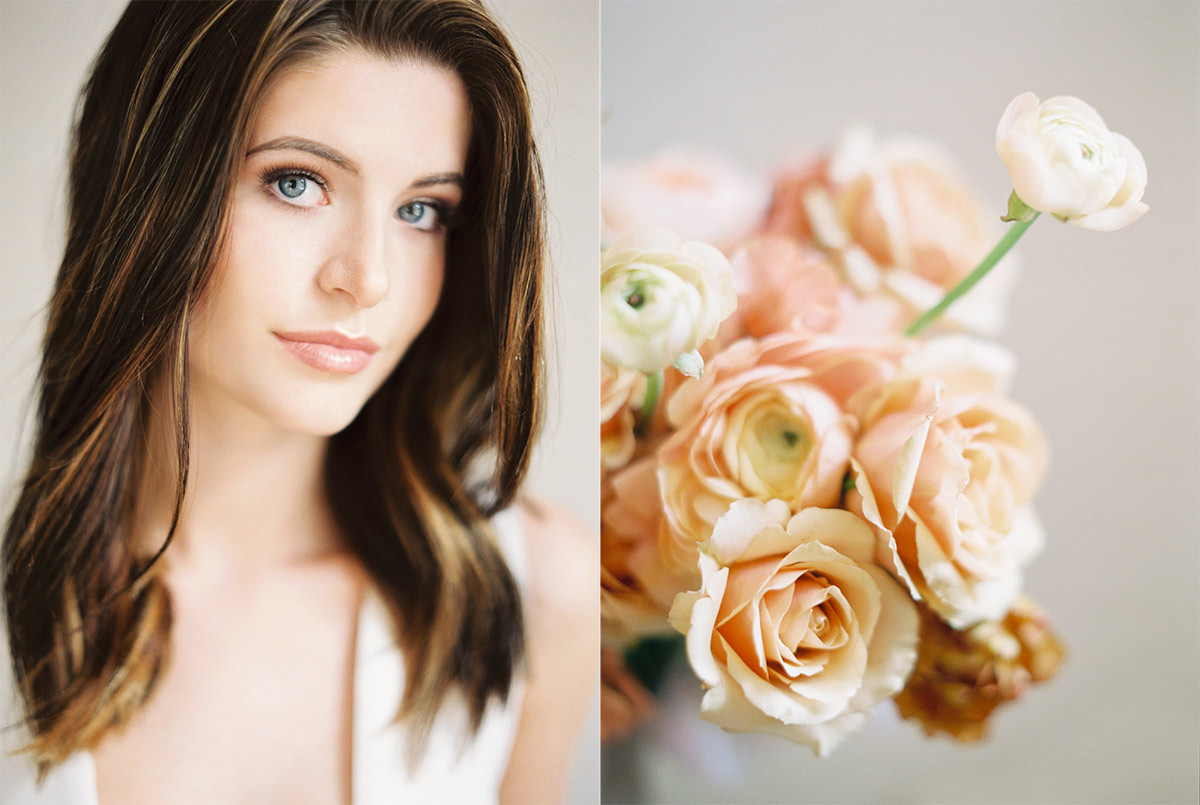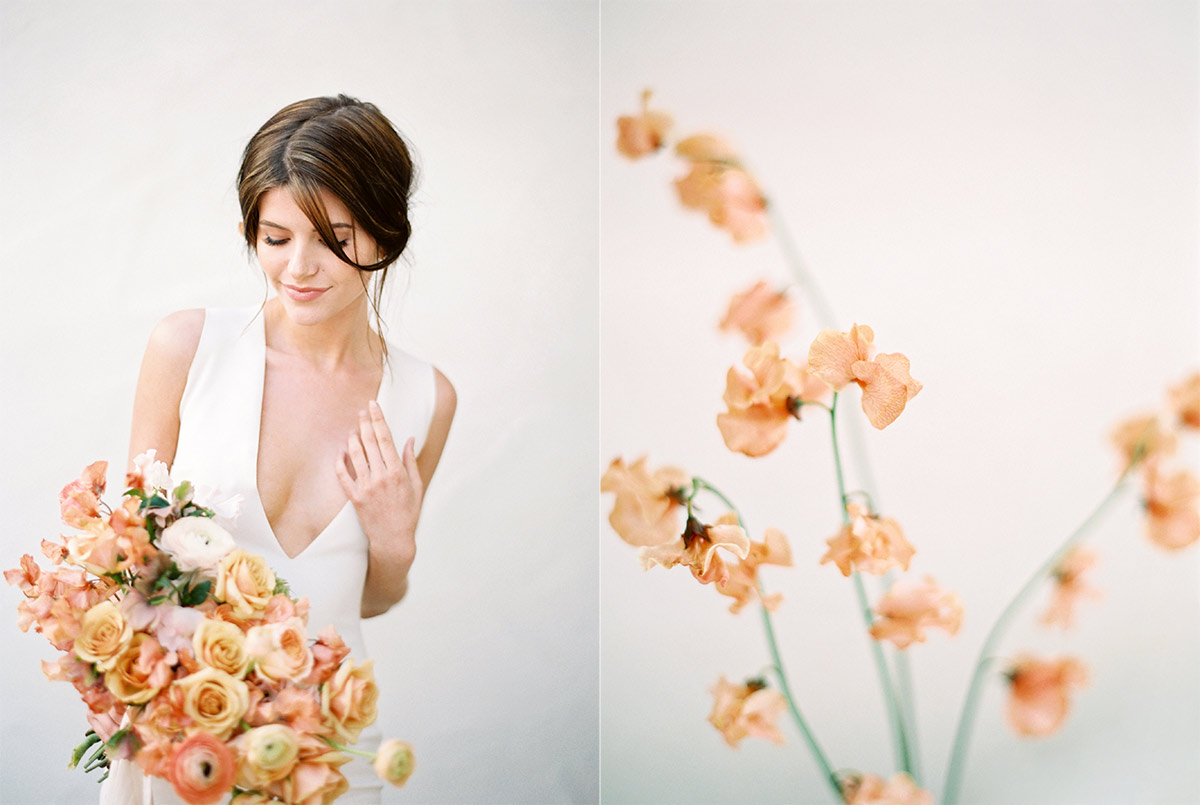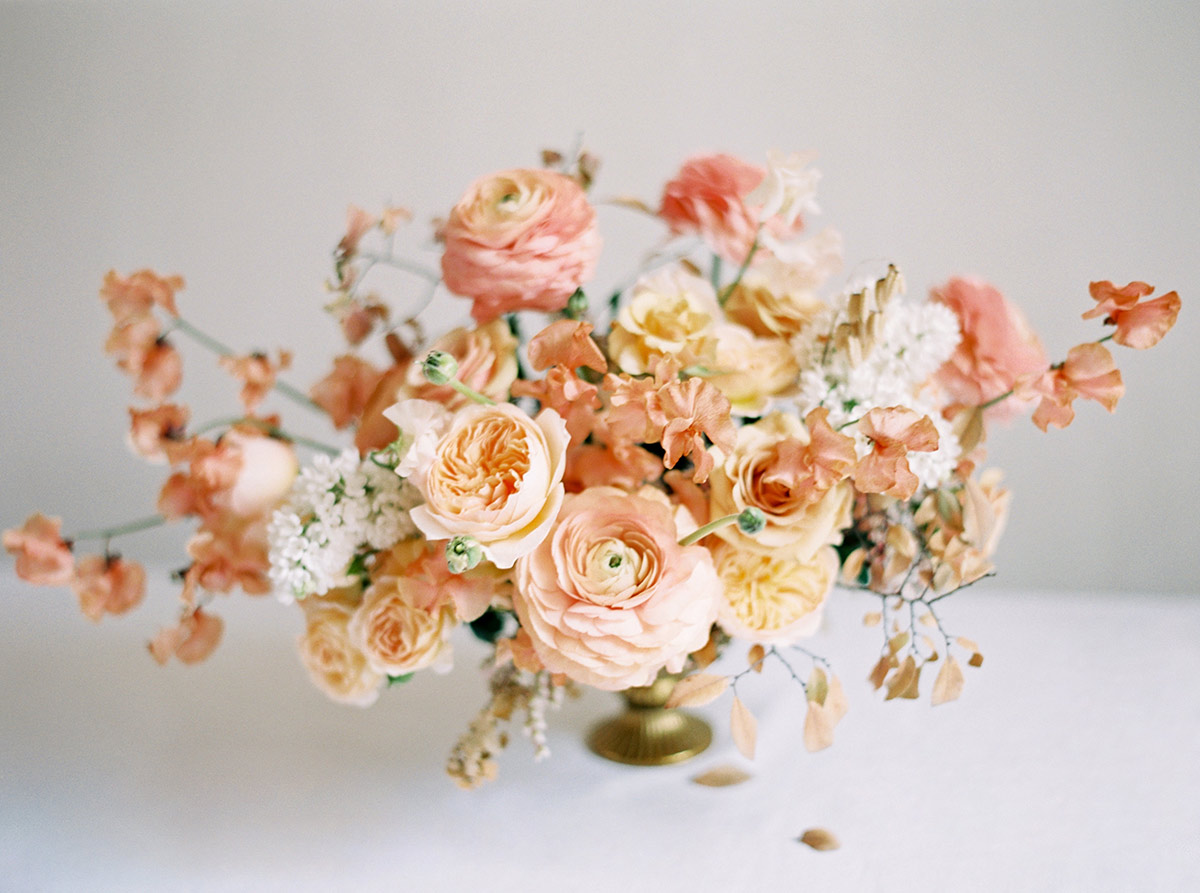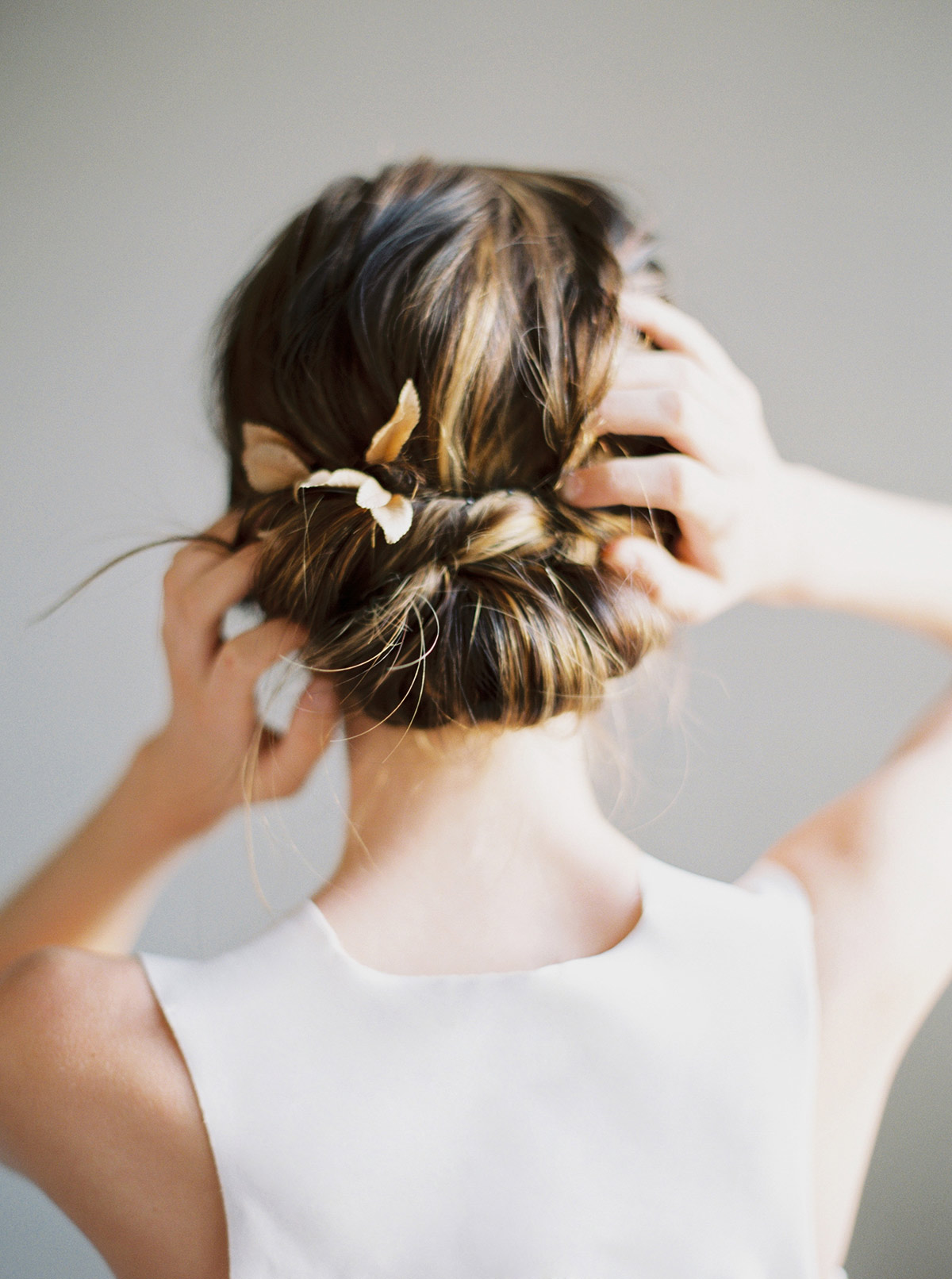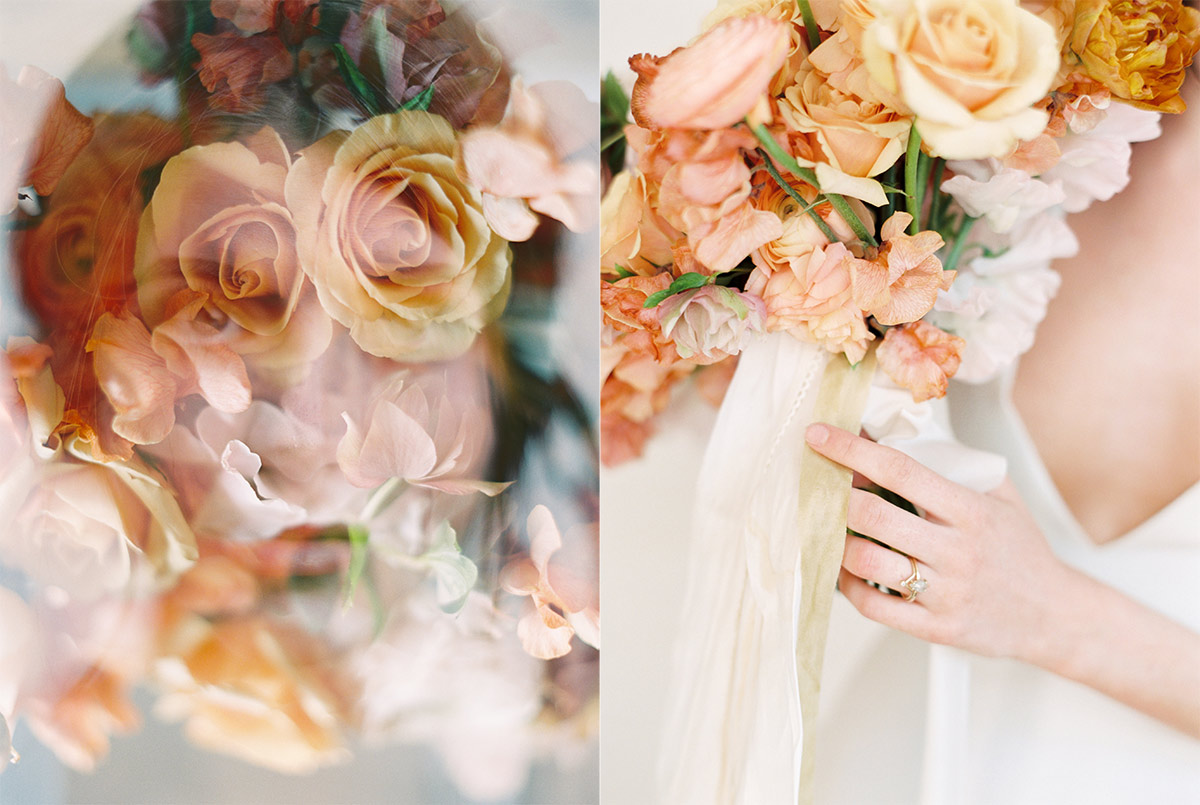 Featured on Wedding Sparrow
Photographer & Styling: Ashley Ludaescher | Film Lab: Photovision Prints | Floral Designer & Styling: Wilder Floral Co | Dress Designer: Solace London | Hair & Makeup Artist: Makeup Amanda | Jewelry: Alexis Russell | Silks: Silk & Willow | Linens: Not perfect linen | Candles: Creative Candles | Dessert: Negrantis | Furniture: Habitat Home & Garden | Paper: Poesie der Feder
See the full gallery with more images from this shoot.
Fine Art Wedding Photography Los Angeles and beyond.