This was a really fun collaboration with Tatiana Ashakova, who is a super creative and talented hair and makeup stylist. She also designs really beautiful hair accessories that our model wore in the shoot as well. Tatiana sourced a beautiful couture dress from Joyce Young and delicate gowns from Shell Belle Couture. Botanic Art made us a beautiful bouquet and garland which I wrapped around our gorgeous model, Julia. I love the idea of a bride setting aside a bit of time on the morning of the wedding for a short boudoir session and bridal portraits. I always spend a few minutes photographing my brides right before we head off to the ceremony, but scheduling more time for bridal portraits would be amazing!
For the photographers: These images are a mix of film & digital, color images shot on Fuji 400h pushed one stop, black and white a mix of Ilford Hp5 & expired Ilford 3200  Developed & Scanned by Carmencita Film Lab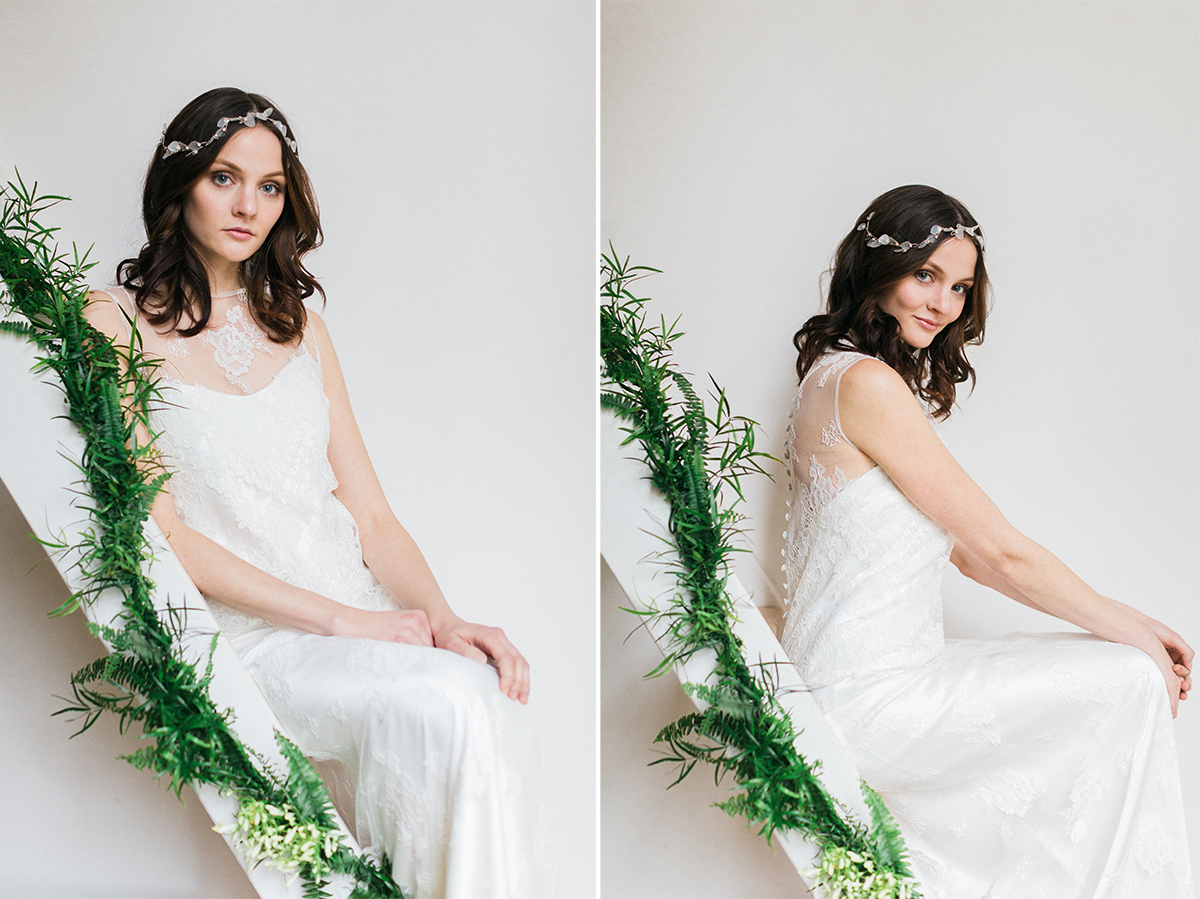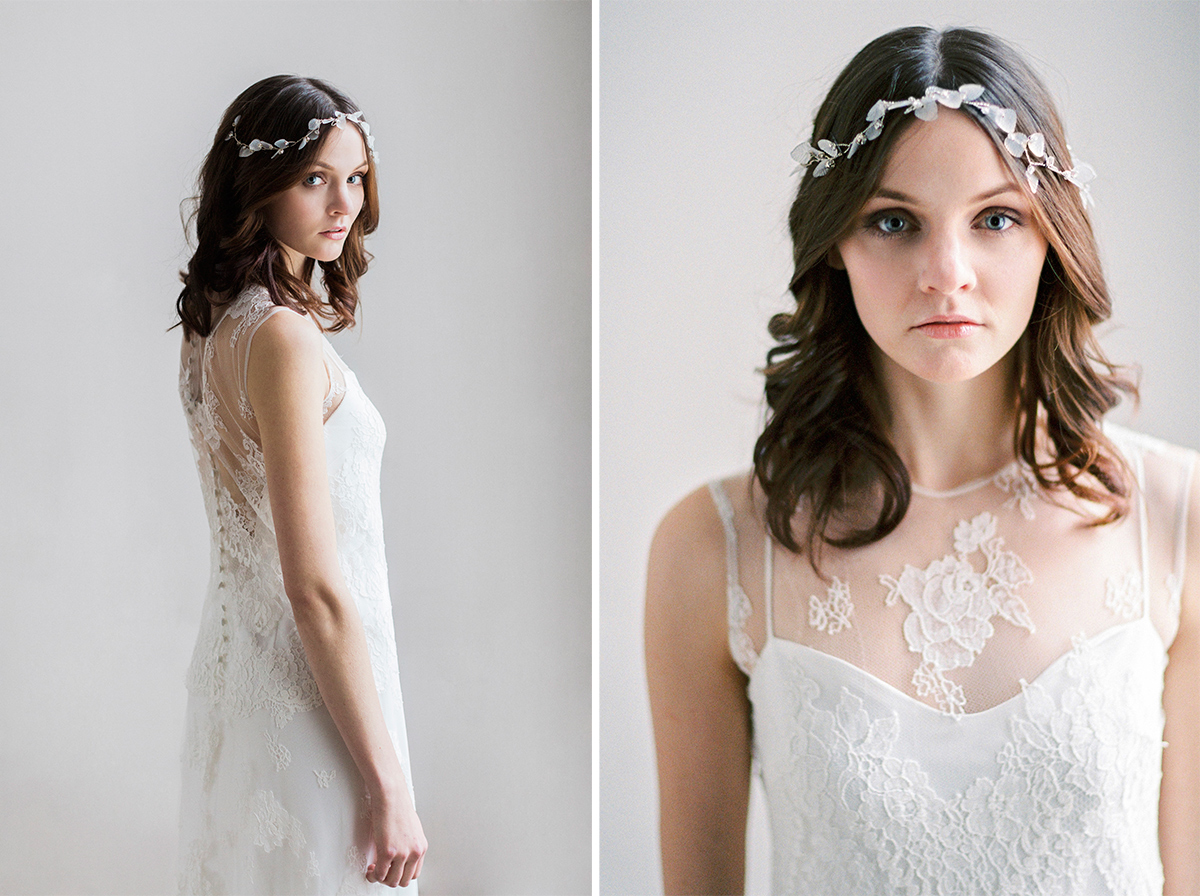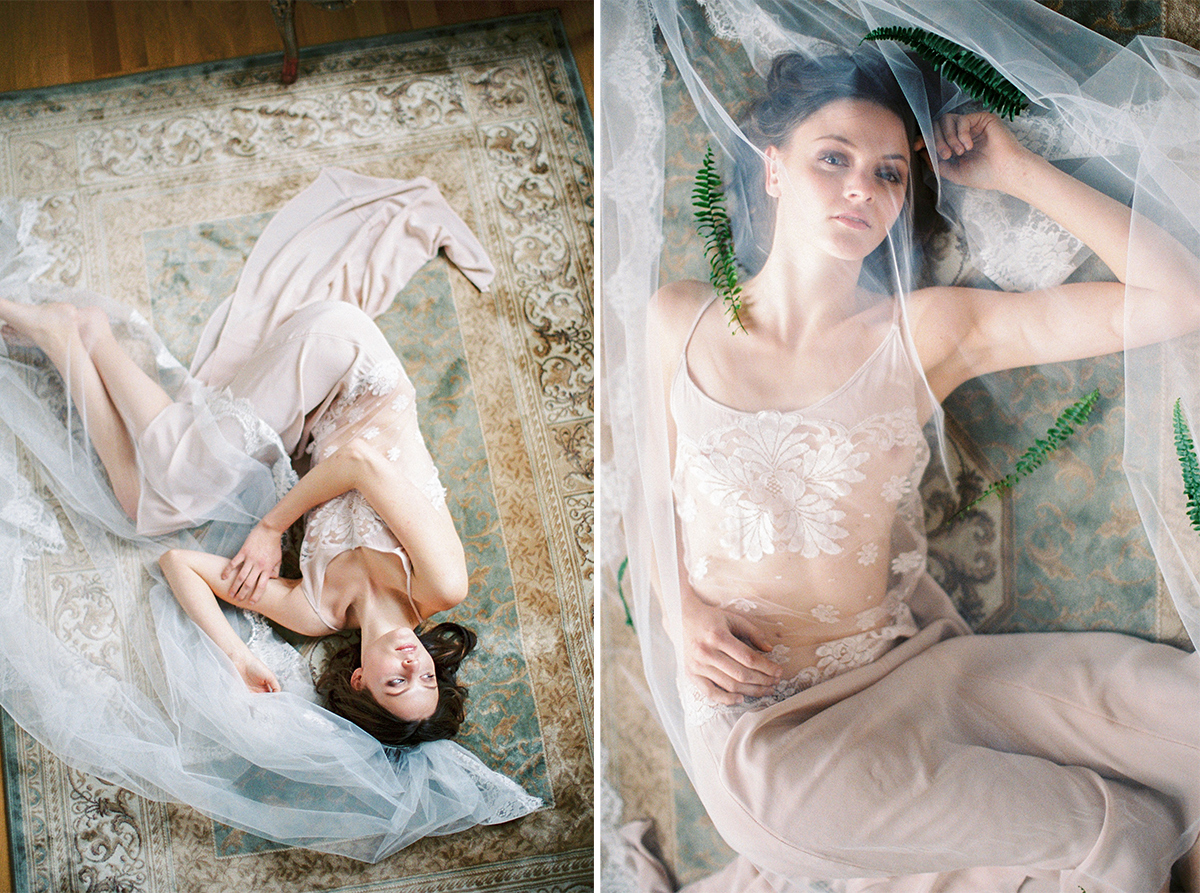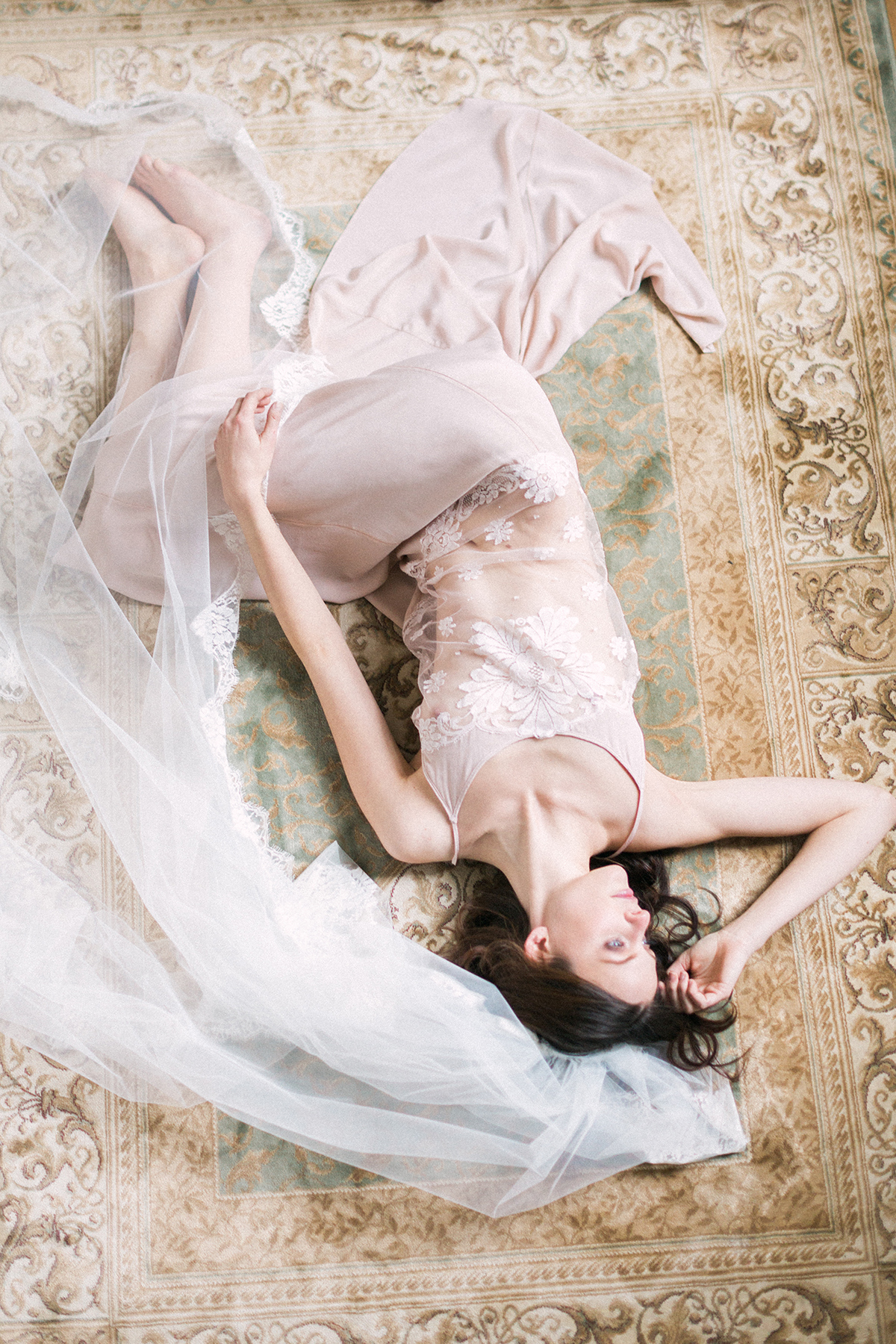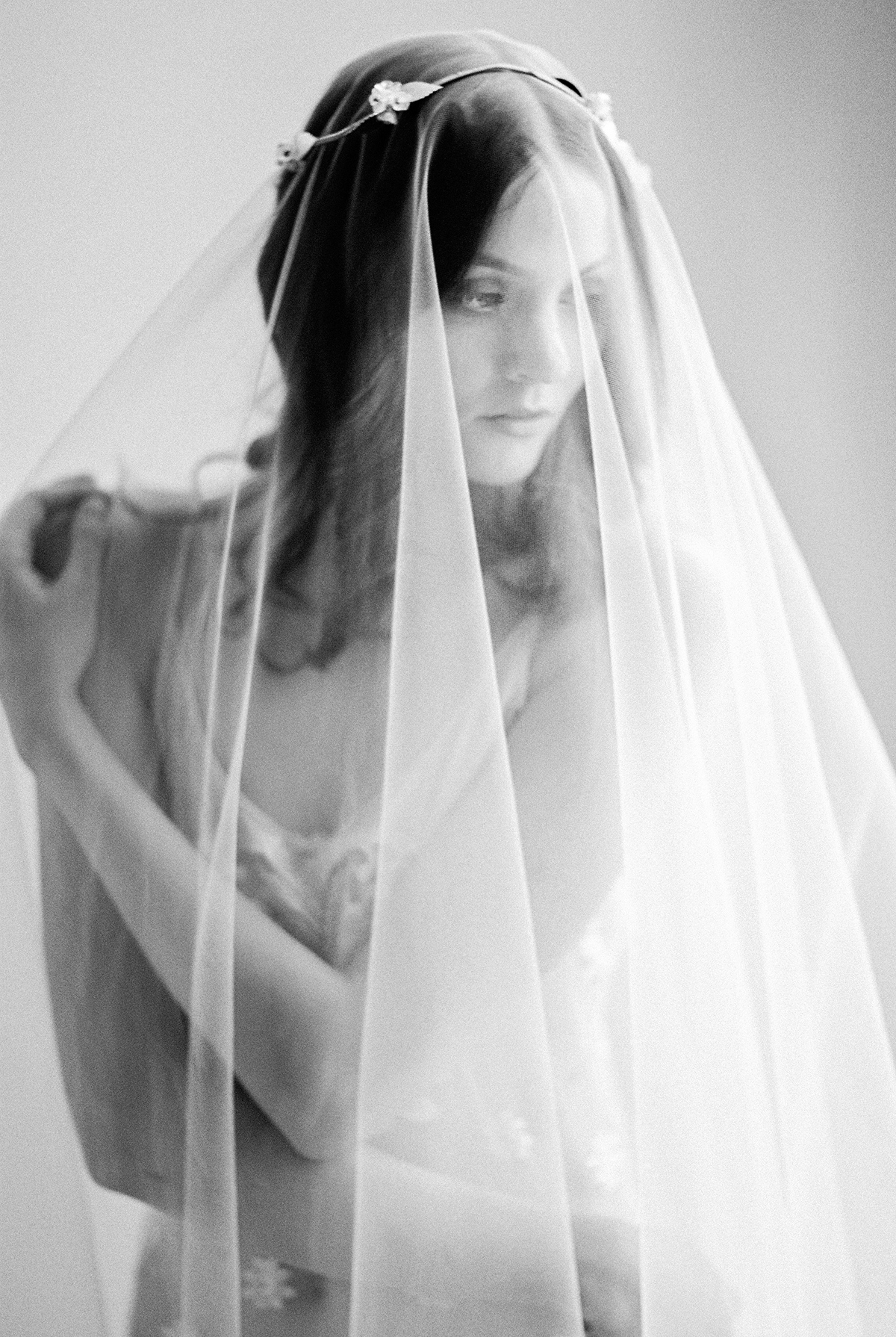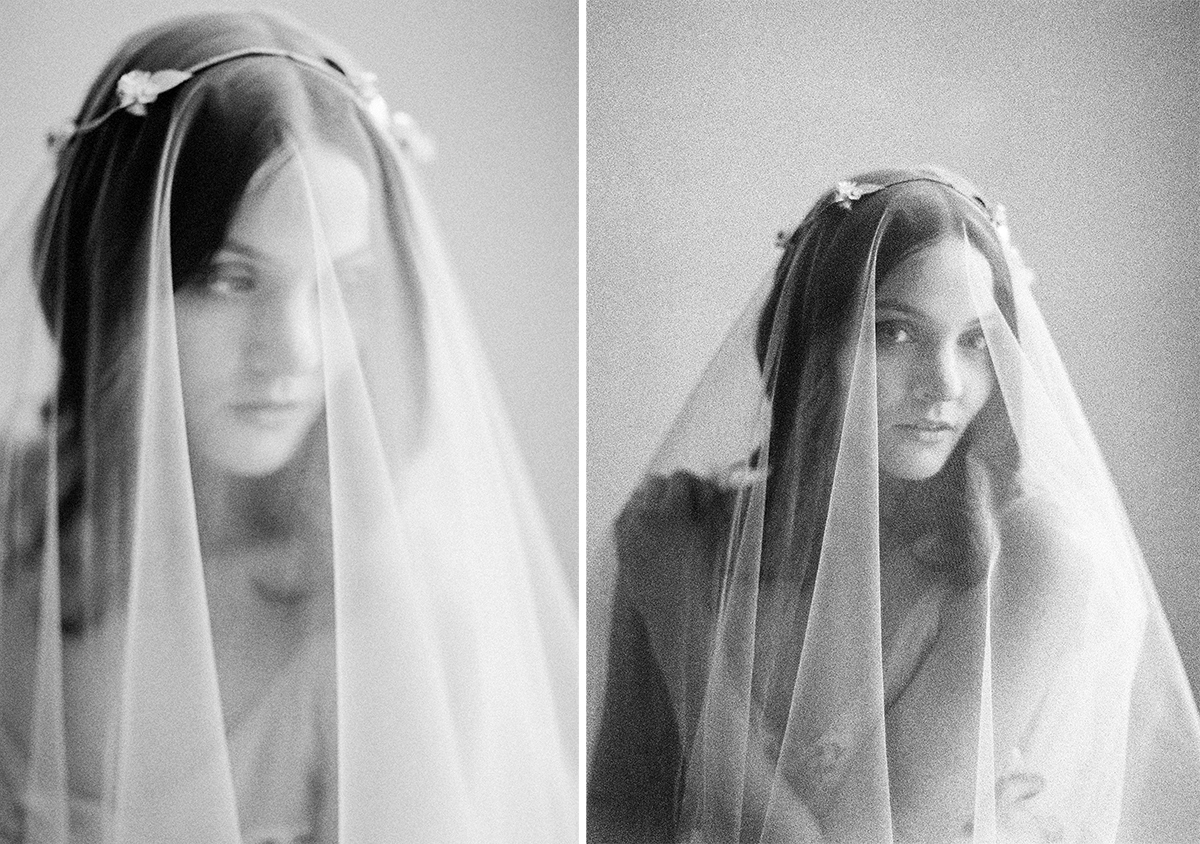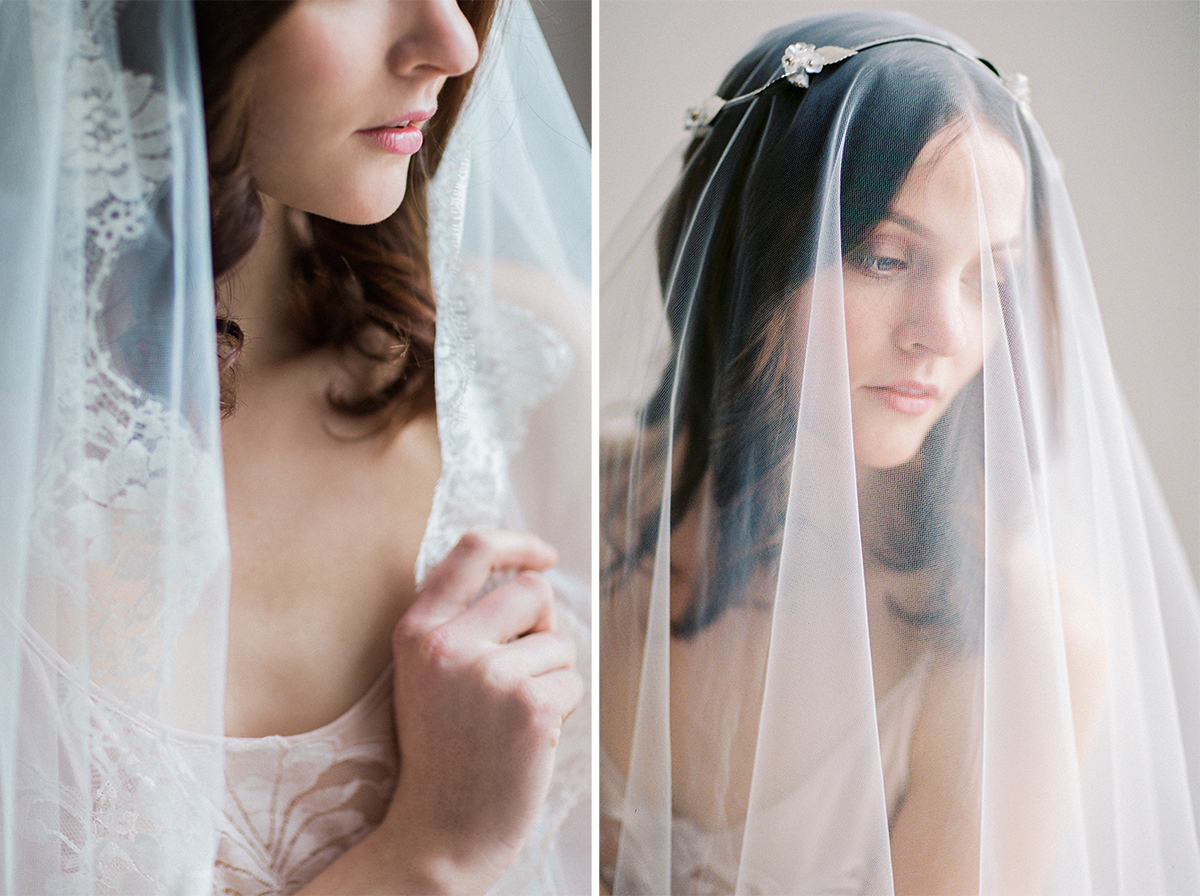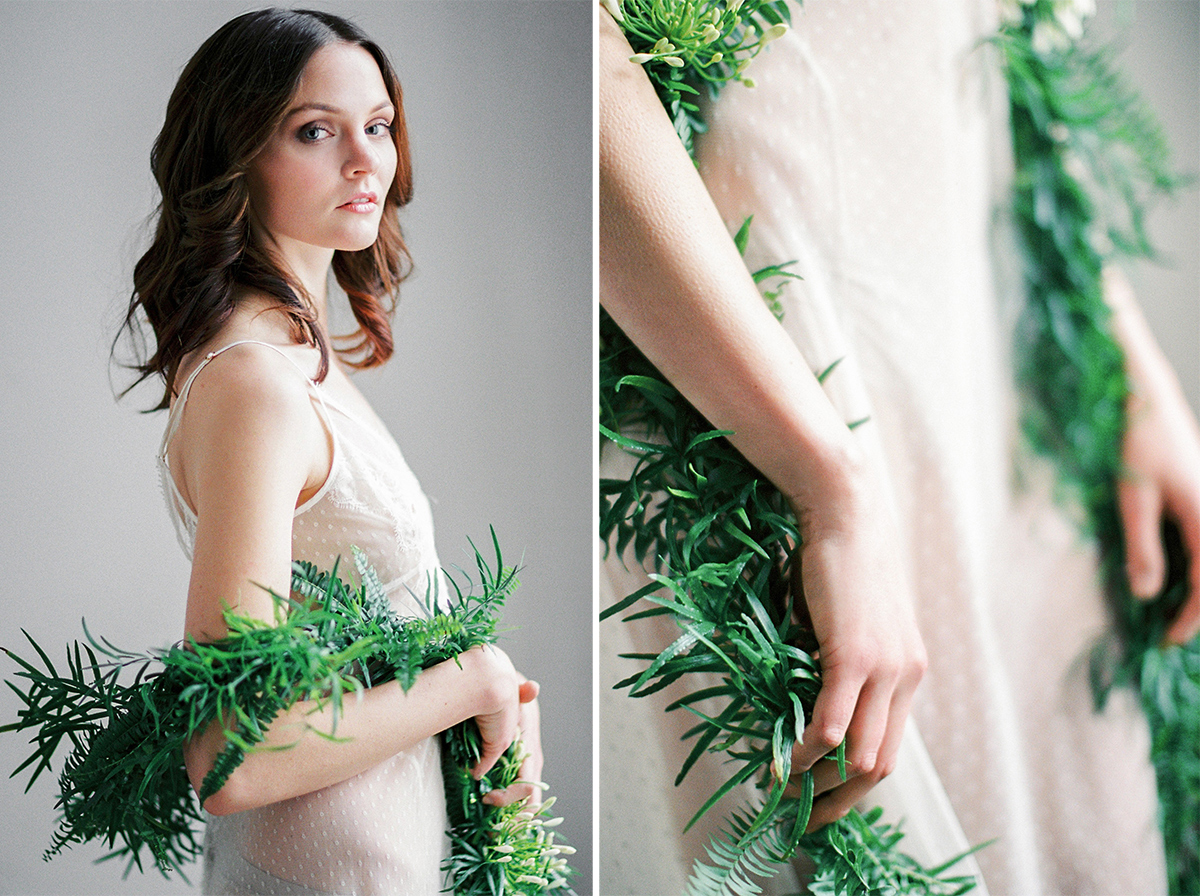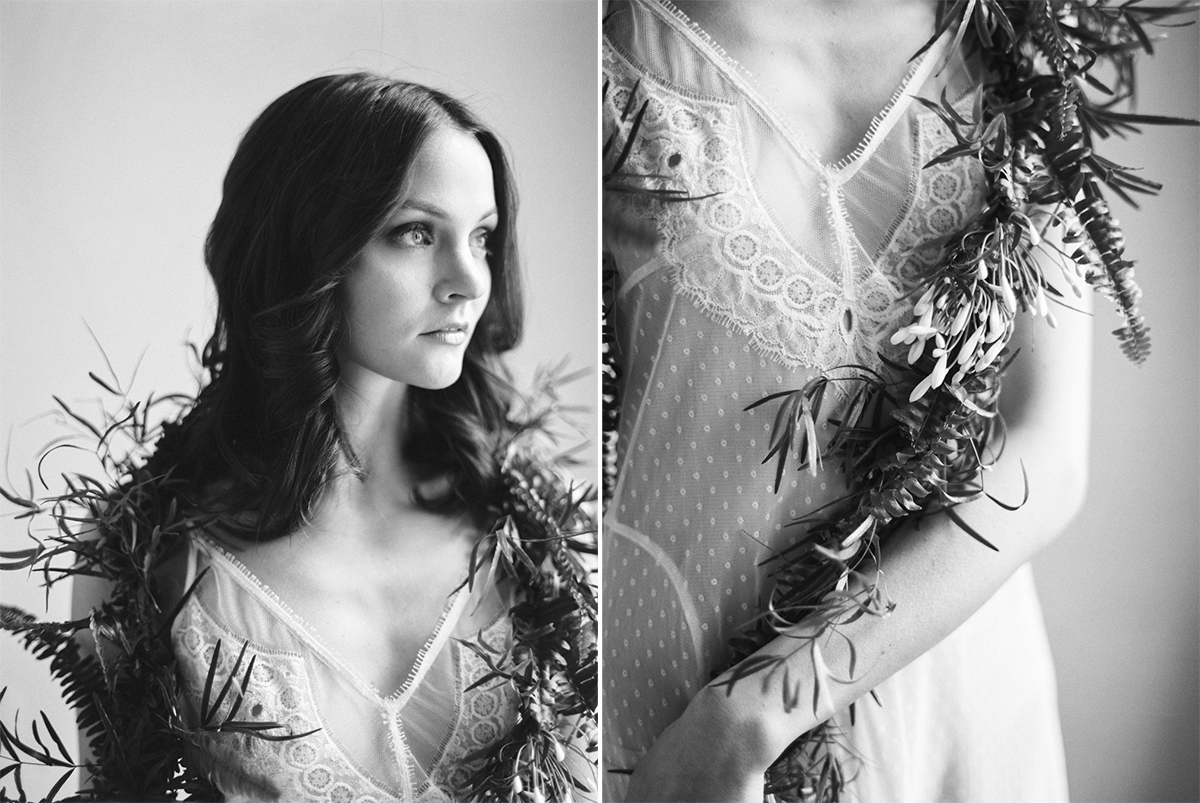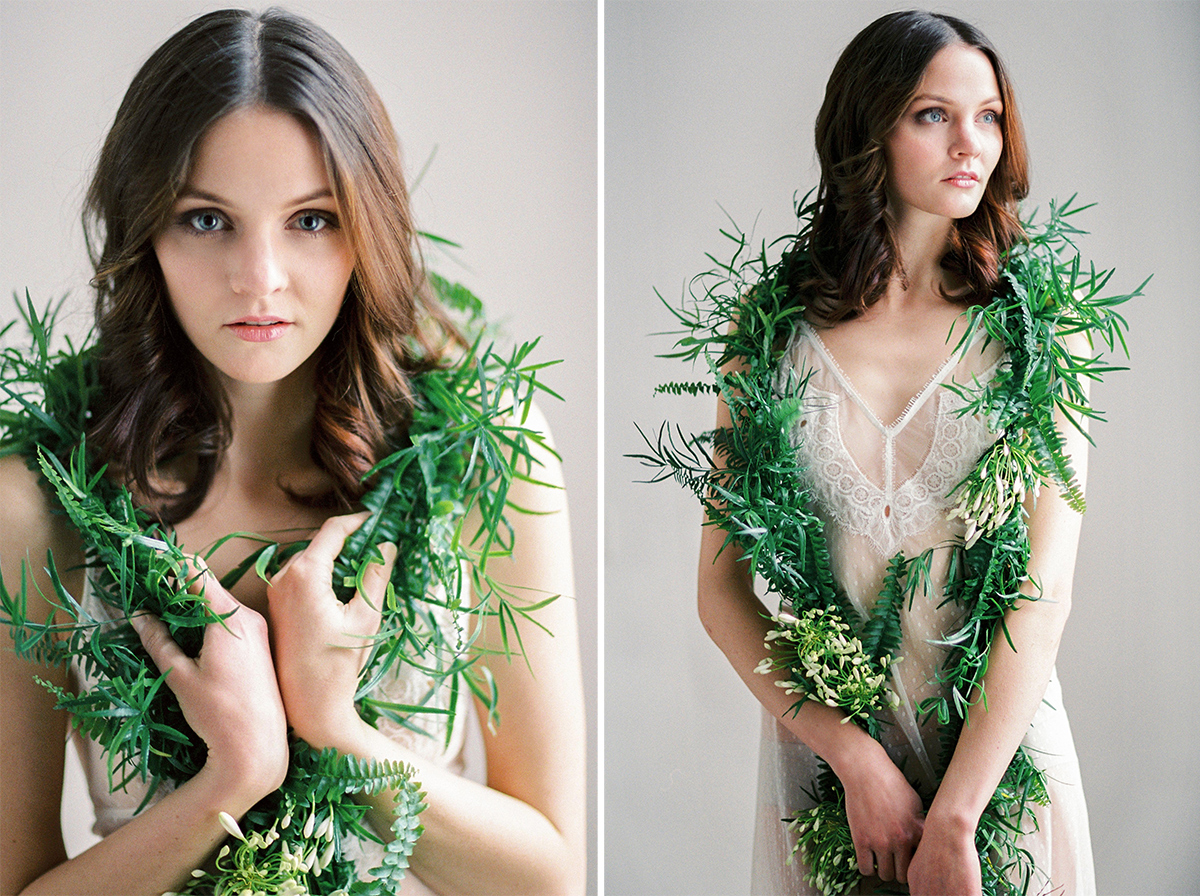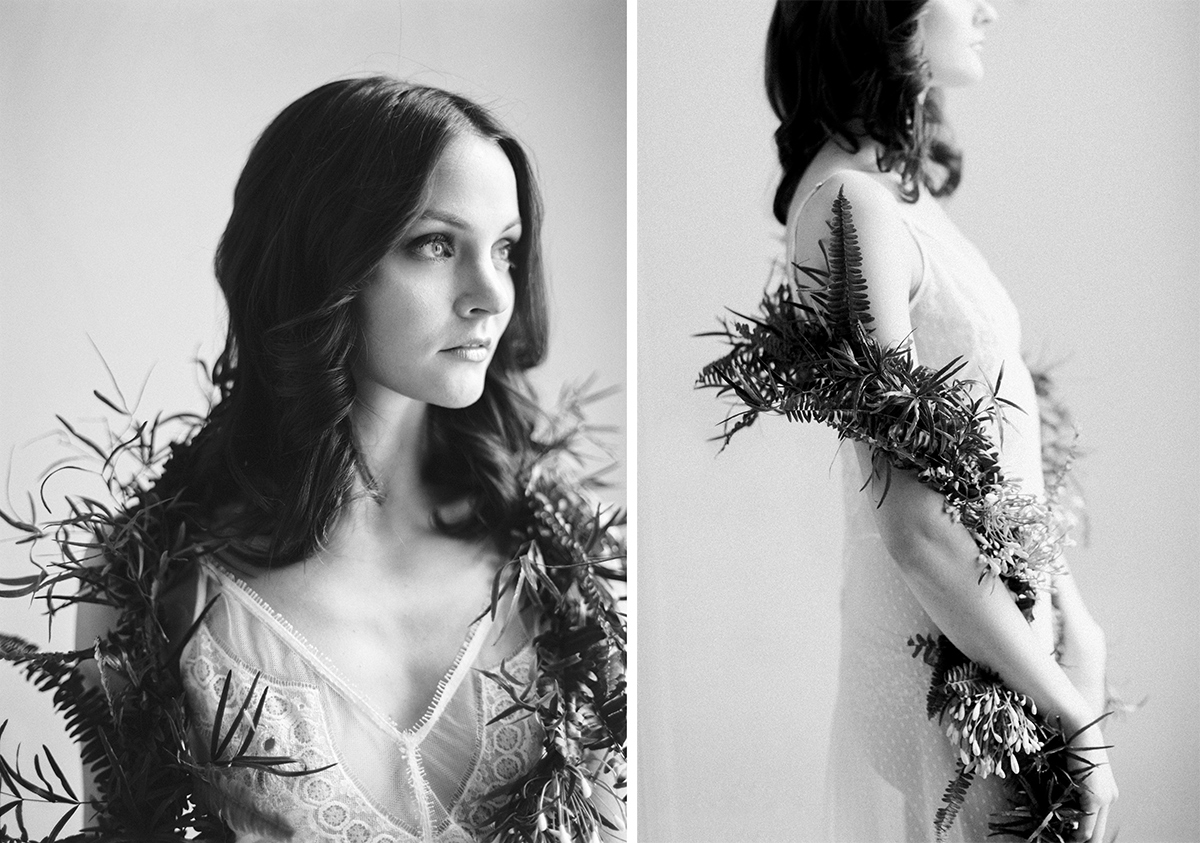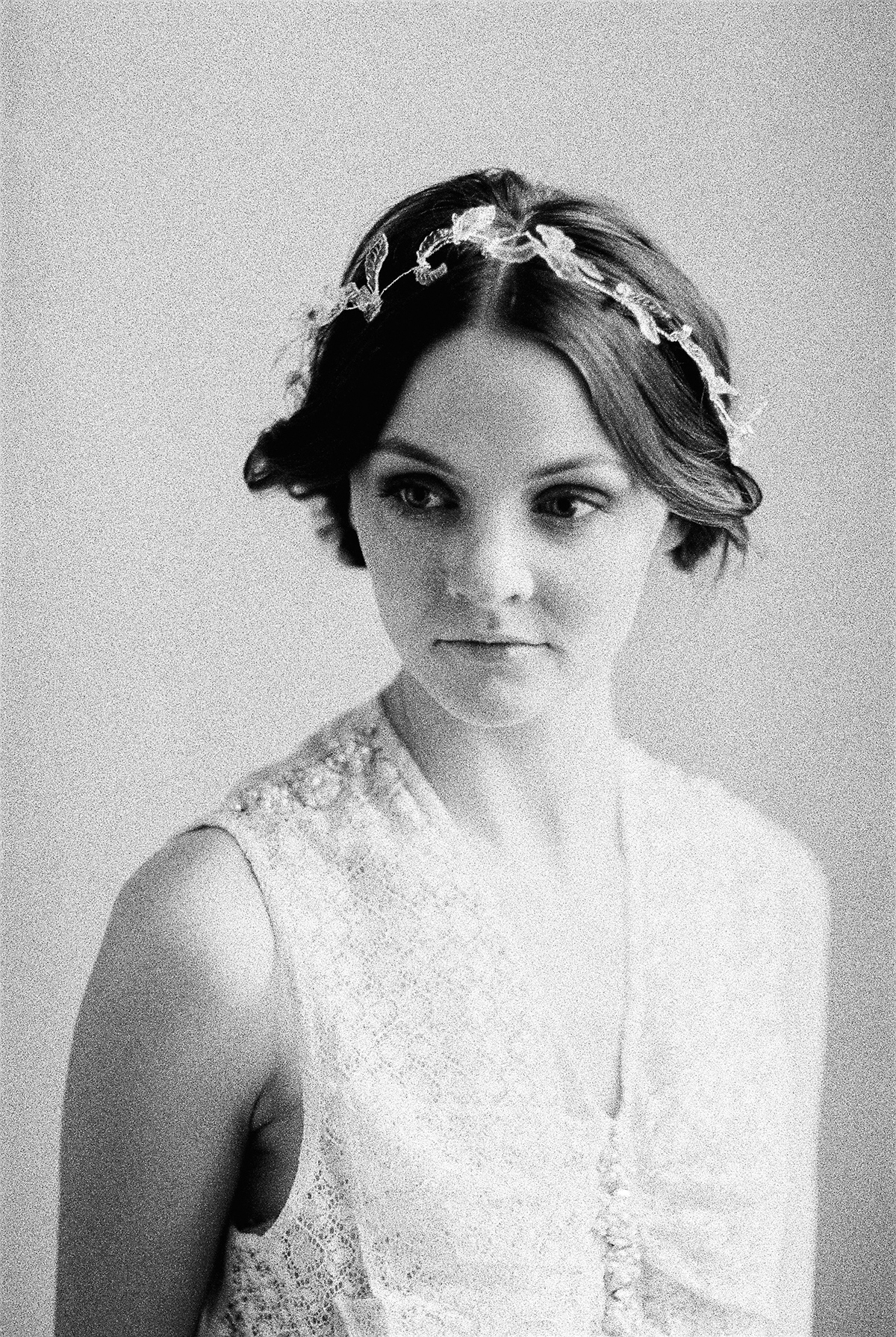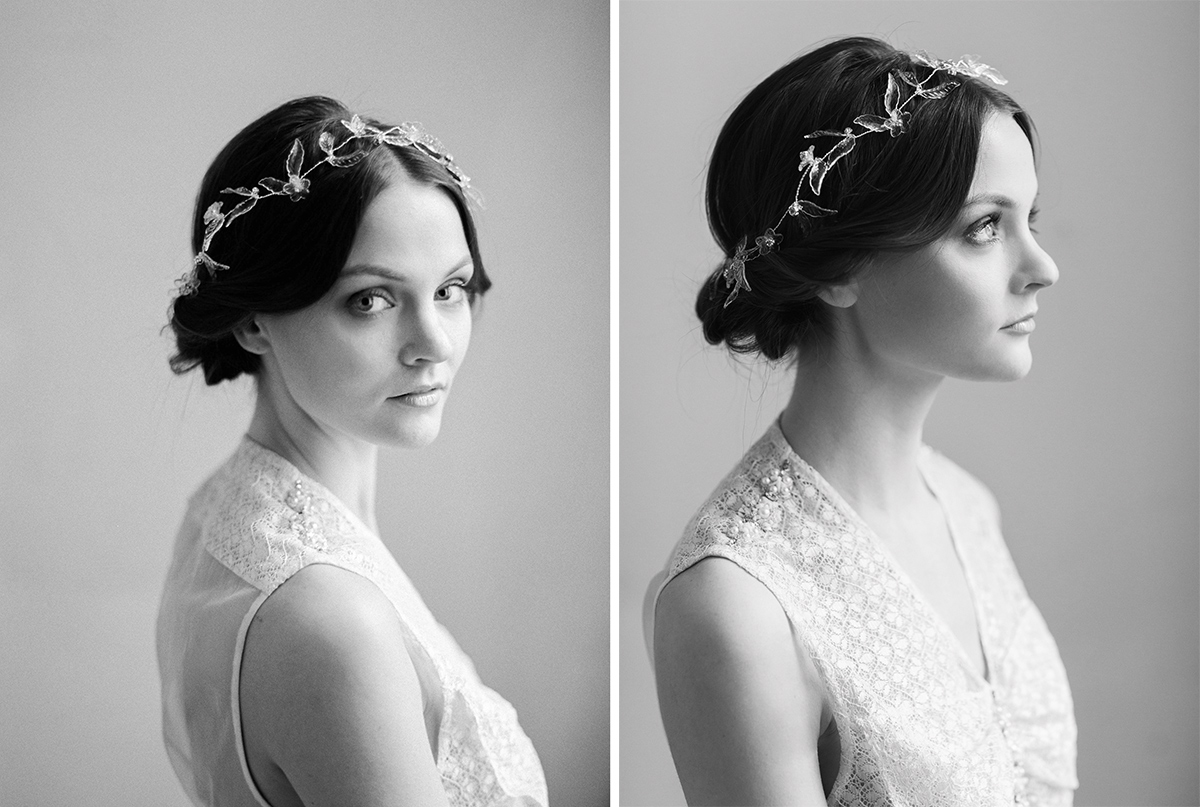 Photography: Ashley Ludaescher Photography | Fuji 400h scanned & developed by: Carmencita Film Lab | Styling, Hair & Makeup: Tatiana Ashakova |  Stylist's Assistant: Elena Budovnits | Hair Accessories:  Beretk!Ah | Florals: Botanic Art | Model:  Julia V Accando Models | Dress & Veil: Joyce Young | Slips: Shell Belle Couture via Joyce Young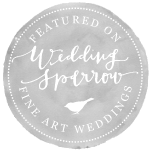 This shoot was featured on the wonderful all-film fine art wedding blog, Wedding Sparrow. Check out the post here.